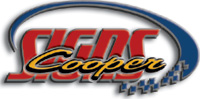 Contact Cooper Signs

To contact Cooper Signs, fill out the form below and click submit when you are finished. Please provide as much information as possible. This will help us in addressing your question or comment. If you would prefer to e-mail us, use the e-mail link at the bottom of this page. Thank you for you interest in Cooper Signs.
Questions or Comments?



Phone: (814) 322-3206
Copyright © 2006 Cooper Signs, All Rights Reserved